Too much work and not enough time?
LegalTypist combines easy to use, secure processes with experienced, US-based Digital Assistants™ for Intelligent Transcription™ of legal and business documents of law firms. Attorneys and law firm administrators consider a LegalTypist Workflow™ a cloud-based word processing department.

However, LegalTypist was built to help remove more than just initial drafts transcription from a law firm's workflow!

Established accounts are invited to delegate secretarial and/or administrative tasks to their team of Digital Assistants™ and gain far greater return on investment in not just their LegalTypist Workflow™ but from their existing people and technology too!
Get Started Today and Tomorrow:

| | | | | | | | | |
| --- | --- | --- | --- | --- | --- | --- | --- | --- |
| | | | | | | | | |
| WORK ANYWHERE | | $AVE MONEY | | GET TO DONE | | $AVE TIME | | DELEGATE |
| If you can make a call, send a fax or upload a file, you can get your work done. | | Get our professional services at a fraction of the cost of doing it yourself or hiring additional staff. | | Boost personal and professional productivity and start crossing things off your to do list! | | Get your documents, calendar and client information organized. | | Stop working all the time by leaving the documents and data entry to those who know how to get it done! |
Get a LegalTypist Workflow™ set up today
and tomorrow start getting to done:
I'M READY TO SET UP AN ACCOUNT I'D LIKE A PRIVATE DEMO/CONSULTATION
Our Clients Recommend Us:

LegalTypist's quality of work and responsiveness have far exceeded my expectations. Their consistent dependability has not only reduced my firm's expenses, but also my stress level.

Gary Jackson, Esq.

I work for a very heavy work producer and without LegalTypist, I couldn't keep up with him.

Legal Assistant, 50+ atty firm

It is of great comfort to me to know that no matter what the task or time constraint, experienced people will be available to handle the support end of the matter.

John Lawrence, Esq.






5 Things We Do For Every Client
1. Set them up.
Our workflow requires no investment in hardware or software. If you've got a telephone, fax or Internet access, you're good to go! There's no equipment, no software licenses, no training and - best of all - no learning curve for you or your staff to get started.
Get all your needs taken care of in less than 24 hours. You record, write, copy, upload and/or fax your jobs and receive back properly formatted documents, Monday through Saturday. Need something faster? Let us know or mark your file as a priority to get same day service.

2. Give them back some time.
Stop working all the time! At a fraction of the cost to locate, hire and maintain another employee, you can have a LegalTypist Digital Assistant™ expertly performing the transcription, data entry, secretarial and administrative tasks that are a drain on firm resources.
Free up in house staff for tasks that better utilize their skills. Don't tie up valuable staff time on initial drafts transcription! Remove this time consuming, yet exacting task and reap between 2-3.5 hours for every 1 hour of recorded dictation that is removed from internal processes.

3. Simplify the process.
Nothing to buy. Nothing to update. LegalTypist doesn't sell hardware or expensive software that requires a lengthy learning curve, training or even licensing fees. A one-time set up fee of $95.00 and only $5.00 per month (per user) to maintain a custom LegalTypist Workflow™ granting 24/7 access to the Digital Assistants™ assigned to get your firm's work done.

4. Give them peace of mind.
Each custom workflow consists of secure technology and experienced personnel. Security and confidentiality are our highest priorities. LegalTypist Founder and CEO, Andrea Cannavina has been actively researching and testing technology for over a decade. The best - she puts to work for her clients. LegalTypist uses only 100% U.S.-based people, processes and technology.
Your satisfaction is guaranteed. If you aren't completely satisfied with any document or job, just call! We'll listen to your concerns, make the necessary adjustments or issue a prompt and courteous refund. We stand behind our work product, create lasting relationships and are a trusted resource for each and every client.

5. Deliver value not just documents.
Instantly eliminate the "To Do" pile. There's always something more important for you to be focused on - like servicing existing clients and finding new ones - but that doesn't mean you can let the day-to-day work and the administrative tasks needed to keep your practice running pile up! We are here to help every one in your firm do what they do best - you just have to let us take care of the rest!
I'M READY TO SET UP AN ACCOUNT I'D LIKE A PRIVATE DEMO/CONSULTATION
Learn why this Florida based Office Administer
loves LegalTypist in this: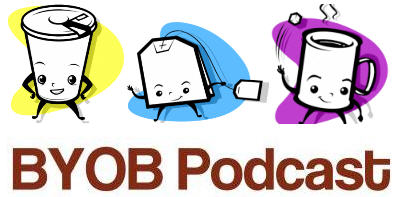 (click on image to start podcast)