Meet LegalTypist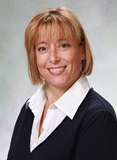 Andrea Cannavina, CEO/Founder
Long Island, New York
After more than a decade working with high powered solos and equity level partners at some of the largest firms in and around New York City, Andrea founded her virtual legal assistant practice, LegalTypist, Inc. At the time, Andrea provided personalized secretarial and administrative support to several local and cross country solo/small firms.
But that was 2001 and the concept grew - as did LegalTypist's client base. Through the years Andrea developed and recruited the best in legal secretarial talent and researched, tested and implemented the tech needed for her network to work securely with attorneys and their work product.
Andrea customizes each workflow to the client's existing technology, equipment and comfort level. LegalTypist offers law firms of all sizes a scalable digital workflow accessible from any telephone or internet connection that is as easy on the staff to implement as it is on the firm budget.
Along with helping attorneys and administrators understand their options when it comes to upgrading to a digital workflow, Andrea frequently lectures on technology, security and confidentiality concerns in the digital age and working remotely.
The mother of two, Andrea lives on Long Island with her husband, Dan. In her spare time, Andrea enjoys camping, cooking and hanging with her family and friends.
* * *
Supporting Andrea and the lawyers, law firms and businesses that incorporate LegalTypist's digital workflow technology into their processes are the US based Digital Assistants of LegalTypist, Inc.