LegalTypist is professional and efficient off site (but 100% US based) administrative, secretarial and transcription services for law firms of all sizes. We have put all the pieces together for any firm to upgrade to a digital workflow and compound the return of investment by outsourcing initial drafts, overflow, after-hours or emergency work to qualified LegalTypist Digital Assistants™ (LTDAs).
LegalTypist incorporates all phases of a digital workflow:

– from capturing the dictations and instructions of busy attorneys in an easy to implement and cost effective manner;
– to processing those needs according to the firm's custom specifications;
– and then securely delivering properly formatted documents and/or completing the data entry -- all within 24 hours.
Those with a LegalTypist Custom Workflow love the flexibility of being able to work at any time, day or night; and our standard of service means no one needs to spend hours formatting documents or toggling through tech.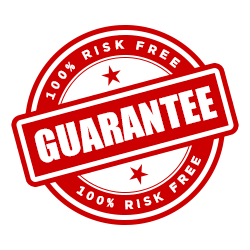 Our clients also know they get a 100% satisfaction guarantee with each and every job.
What Happens Once You Open An Account?
All your needs are taken care of in less than 24 hours. You call in or upload your files to get us your work and within 24 hours (Monday through Saturday) receive back a link to securely download properly formatted documents; or log in to see the data entry is complete.
You get to stop working all the time. At a fraction of the cost to locate, hire and maintain another employee, you have a LegalTypist Digital Assistant™ expertly performing the secretarial and administrative tasks that are a drain to your time and bottom line.
You free up in-house staff. Don't tie up valuable staff time on initial drafts transcription and data entry work. Remove these time consuming tasks and reap the gains in productivity across the whole firm.
You have nothing to buy, nothing to update, nothing new to learn. If you can dial a toll-free, tap an app or securely upload files directly at our site, you're good to go!
PLUS YOU ALSO GET:

Secure technology and experienced personnel. Security and confidentiality are our highest priorities. LegalTypist creator Andrea Cannavina has been actively researching and testing how to best get the work of law firms done for almost two decades. She knows what works, and more importantly, what doesn't!

Satisfaction guaranteed. If you aren't completely satisfied with any document or job, just call. We'll listen to your concerns, make the necessary corrections or issue a prompt and courteous refund.

A way to eliminate the "To Do" pile. There's always something more important to do; but that doesn't mean you can let office and administrative tasks pile up. Use LegalTypist to get your to do list- ta done!
How Do I Get Started?
See our Get Stated page
Prefer to speak with someone before you sign up?
We know, it sounds too good to be true! Set up a call to find out for yourself just how valuable a LegalTypist Custom Workflow™ can be to your practice, your sanity and your firm's bottom line. Simply dial 1-866-848-2195 x104 to speak with a Digital Assistant and get your firm set up for efficient productivity.