STRATEGIC WORD PROCESSING SERVICE
FOR LAWYERS AND LAW FIRMS
Call, fax, upload, or use an app on your mobile device to get your work in process.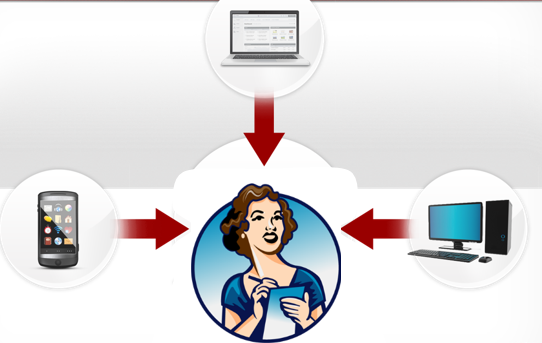 Open an account with LegalTypist if you want to instantly:
increase the productivity of your firm
increase the captured billable time of firm work producers
decrease the time and cost it takes to get work out the door
Since 2001, LegalTypist has been successful in assisting our clients to accomplish these goals and more. LegalTypist is equipped with the right people and has in place secure technology and the proper processes to assure that our client's secretarial and administrative work is completed quickly, accurately and with the attention to detail required of all attorney-client work product. Here's how it works:
Clients Submit Work Via:
Toll Free




Call / Fax

DIAL IN DICTATION / FAX

Toll free dial in dictation available to users from any phone and toll free fax too!

Website




Direct Upload




SECURE TRANSFER OF CONTENT

Visit the site's Submit a File page to securely upload up to 3 files at a time.
and work is returned
3 Hours or Less

RUSH Files

Submit a RUSH file and within 3 business hours receive back a properly formatted document. Yep. That easy.

24 Hours or Less

Standard Workflows

Properly formatted documents are returned and/or data entry work is completed within 24 hours.

6 Days Per Week:

Files processed Monday-Saturday

Files are processed and returned Monday through Saturday. LegalTypist is closed Sundays and Federal Holidays.
Equip your staff with the one tool they need to:

How secure is the process?
Built-in Security

SECURE

The protection of attorney-client work product is at the core of all we do, and why our CEO, Andrea Cannavina, is so selective of the tech and people with access to any files or information.

Secure Transfer

ENCRYPTED CONNECTIONS

Notifications of completed work go out by email and contain a link to securely connect to the server in order to download the job. Those links expire after download.

Limited Access

LIMITED NUMBER OF SERVERS

Workflows have been crafted to have client information touch as few servers as possible and only those responsible to get work done have access to the files of your firm.
View our Pledge of Confidentiality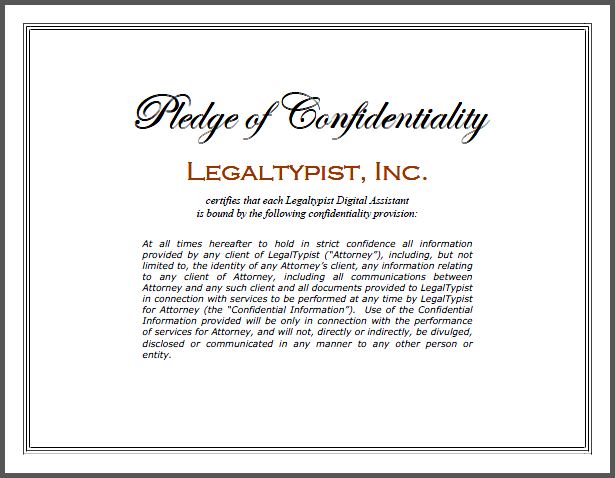 94% of professionals do not have enough time.
Isn't it time to delegate the secretarial and administrative tasks
that eat away at your day AND your billable time?