Get Started:
Thanks so much for taking the next step to getting your workflow digital in all the right places!
Grab a copy of the Account Set Up Form, and if you have any questions - give us a call at 1-866-848-2195 x104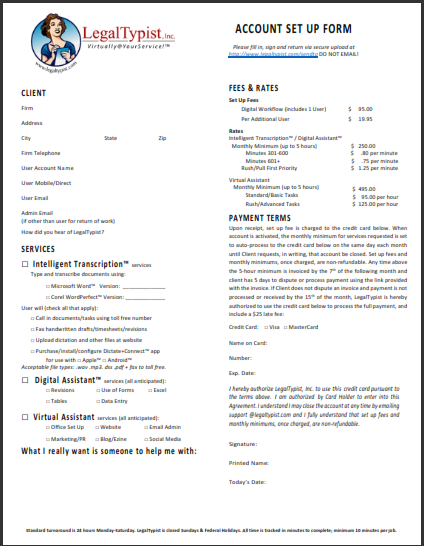 Please Note:
Set up fees and monthly minimums, once charged, are non-refundable
LegalTypist processes files 6 days per week (Monday - Saturday) and is closed Sundays and Federal Holidays.
All Digital Assistant™ time is tracked in minutes to complete; 10 minute minimum per job.
Once your form is received, you will be contacted by one of our Sysops who will personally welcome you and help you get your work in process, your samples/templates stored, etc.