Attorney At Work:
Shopping For Your Law Site's Domain Name
When it comes to choosing a website or blog domain name for a law practice, context is everything.
Mistakes Newbie Mobile Users Make

In the grand scheme of things, we are all newbies adjusting to using mobile devices. After all, even if you had one of the first iPhones, it has only been five years.

It's Wi-Fi – Keep It Clean

Do you prefer to use a public toilet or a home-based one? When you have to, you can use the public one—but really, you try to touch as little of it as possible, right?
Your New Website "Do" List: Cover the Basics

Stop right there! Before you take step one to create your law firm's new website, pause to figure out what it is you really want your website to do—and who you want it to attract.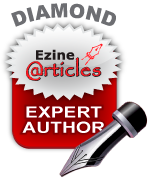 It's Not All About the Tech - People Are Part of the Process
Careful consideration at the end user level should be given any process, technology or application upgrade. Beyond the cost of the servers, equipment, software, licenses, integration and downtime, is going through it all only to have very few adopt the upgrade or, just as bad, use the upgrade as little as possible. Now, it's only human nature - everyone resists change (even you).