SERVICES:
Intelligent Transcription™

Delegate the initial drafts of all forms of documents: letters, reports, notes to file, pleadings, discovery, stipulations, memos and other legal and/or business documents from handwritten submissions and/or dictated audio recorded through our toll-free dial in number and/or submitted via the app Dictate + Connect.

Digital Assistant™

Workflows include a LegalTypist Digital Assistant™ team assembled and trained to take care of all your requested needs including data entry, revisions, use of forms, time entry and other office/ administrative tasks configured for delegation to those qualified to get them done.
Download a copy of our Working with LegalTypist Guide and see just how easy it is to get started using our service to get your work done: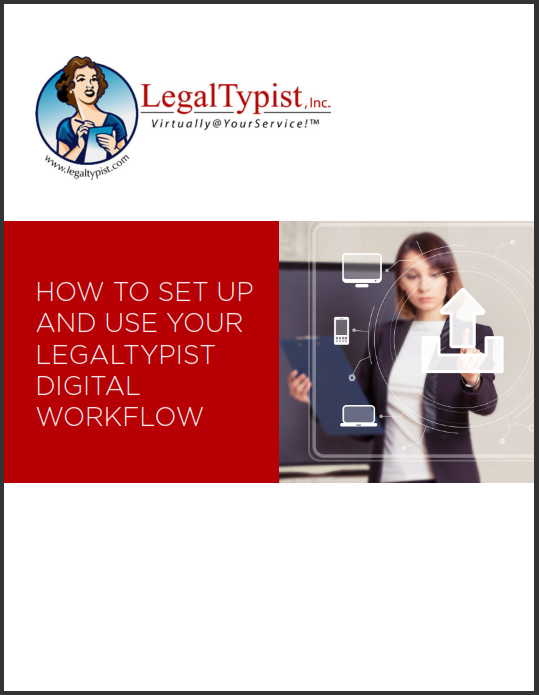 Prefer to speak with someone before you sign up?
We know, it sounds too good to be true! Set up a call to find out for yourself just how valuable a LegalTypist Workflow can be to your practice, your bottom line and your sanity. Simply dial 1-866-848-2195 x104 to speak with a Digital Assistant or click below and pick a good time for your call: