Schedule 5 minutes to skim through the .pdf of Twitter 101.
Then print it out and calendar 20 minutes to
properly set up
your account (without uploading all your contacts' information!),
fill in your profile
and
to follow a few of the people you might find interesting. That's all you have to commit to at the outset - to set yourself up securely and professionally - to do that, download and read: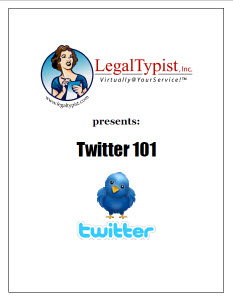 This is a .pdf document. Click to view in browser
or right click and Save Target As to download .pdf file to your device.


An in depth review of the advanced uses of Twitter and associated ad ons, groups and resources:
and if you like my twitter background and want to get into creating one for yourself/your clients or just learn more:



HOW TO: Create Custom Twitter Backgrounds





thanks to Ben Parr and Mashable.com