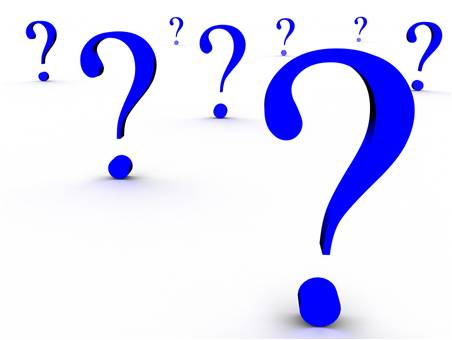 Q. Do you offer a trial period or demo of your product?
A. Yes. Anyone can submit a test file at no charge. Documents are returned in Word format to the e-mail provided upon submission.
Please note when we say "documents" we use it in it's broadest term! Every day we type and format court, legal and business documents (in Word and WordPerfect); however, we also transcribe a myriad of other text, including notes to file, to do lists, draft emails, blog posts; we enter data into forms and cloud based services; as well as data entry of contacts, calendaring, time and billing. Each LegalTypist Workflow™ is unique and tailored to fit the people and processes at your firm.
Q. What training options are available for customers?
A. The service is intuitive. If you can:
dial a toll free and talk

use an app on a mobile device

send a fax

navigate to the website and upload files
you can get work in process. When done, you receive an email with link to securely download the completed file(s).
Q. What hours can I submit work?
A. Account holders may submit work 24/7 every day of the year. LegalTypist is open and processes files 6 days per week. Closed Sundays and US Federal Holidays.
Q. What type of guarantee do you have?
A. LegalTypist stands behind the work product provided. If, for any reason, you are not happy with a document/files, you simply call or email and it will be fixed or provided free of charge.
Q. How do you safeguard the privacy/confidentiality of stored data?
A. All data is securely transferred and stored through encrypted connections and using secure file transfer services. Transfer links only remain active for 8 days and expire upon download. We do not store any client work product.
Q. Who has access to the firm's data?
A. The CEO of LegalTypist, Inc., Andrea Cannavina has access to everything, but generally monitors just the files going through LegalTypist Workflows™ and not the active information contained in them. The Digital Assistant™ team assigned to process the day-to-day workflow have access to firm data; along with the operations staff of LegalTypist. SendThisFile, the company used for secure file transfer, offers an encryption option - if selected by a client, will further restrict access while files are stored on the SendThisFile server.
Q. What is your company's history—e.g., how long have you been in business?
A. LegalTypist has been in existence since April 2001. The first client to hire the company, in May 2001, remains a happy client.
Q. Where does the data reside—inside or outside of the United States?
A. Since inception, all people, processes and tech used by LegalTypist have been physically located on US soil.
Q. What kind of work do you typically do?
Consider your LT Workflow as you would a word processing department. So anything that requires typing, document or file manipulation; but nothing that requires client contact. In many instances, new clients begin by outsourcing fill in the blank type of work; the standardized documents and templates of the firm. Then the DAs assigned to their workflow grab the forms and use the information provided to fill them in. <-automating your firm documents and allowing you to delegate the time-consuming tasks of rote document creation. Also commonly sent through LT workflows are the notes/thoughts of users immediately after an event when DAs transcribe and place the notes in web based practice management and/or add to time and billing products.
Prefer to speak with someone before you sign up?
We know, it sounds too good to be true! Set up a call to find out for yourself just how valuable a LegalTypist Workflow can be to your practice, your bottom line and your sanity. Simply dial 1-866-848-2195 x104 to speak with a Digital Assistant or click below and pick a good time for your call: